The Chief Herald for the Principality of Tir Righ. Administrative head of the Tir Righ College of Heralds, responsible for the overall functioning and training of the heraldic arts & sciences in the Principality.
Contact: herald@tirrigh.org
---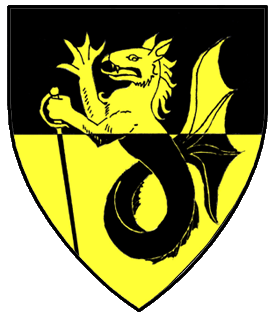 His Lordship Anthony Hawke
Home Branch: Seagirt
Roll of Arms | Order of Precedence | An Tir Wiki
Took Office:
Office Expires:
Per fess sable and Or, a sea-tyger erect maintaining a rapier inverted counterchanged.