Contact: Hafoc@tirrigh.org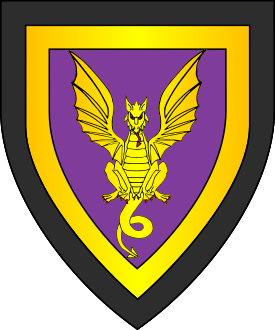 Hafoc is the contingency deputy for the office of Silver Yale. Hafoc is a role for an intermediate officer to gain experience with the administrative aspects of the College.
It follows, then, that Hafoc can be expected to be involved in an advisory capacity to Silver Yale in a number of matters. In particular, the collection and summarization of quarterly reports is assigned to this office, which helps provide insight into the broader health of the heraldic function within Tir Righ. Other projects may be assigned as time and interest allow.
This is a leadership position. As such, there may from time to time be more intimate exposure to the private, interpersonal issues of others, where the goal is to help them successfully balance their personal life with their office.
A successful Hafoc will be:
Discreet.
Diplomatic.
Familiar with the major personalities of our College and the College of An Tir, and able to successfully collaborate with them.
Actively seeking personal improvement in the above.
Able to assume leadership of the Tir Righ College of Heralds, should Silver Yale be unable to continue in office. See the job description for Silver Yale for additional information.
Knowledge of book and voice are not required for success in this office.